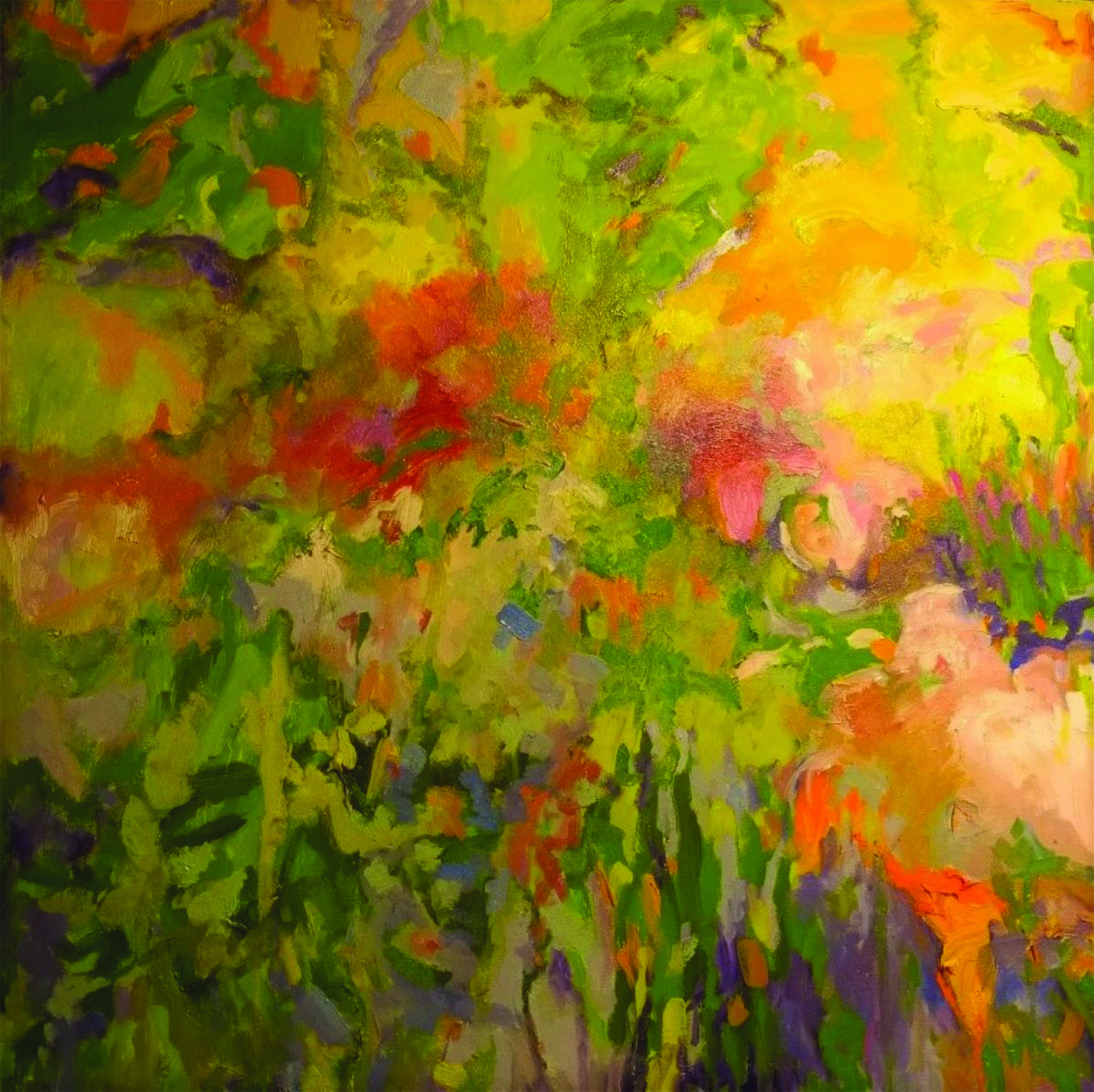 "God gave us eyes to see and art to speak to our souls."
---
Old Growth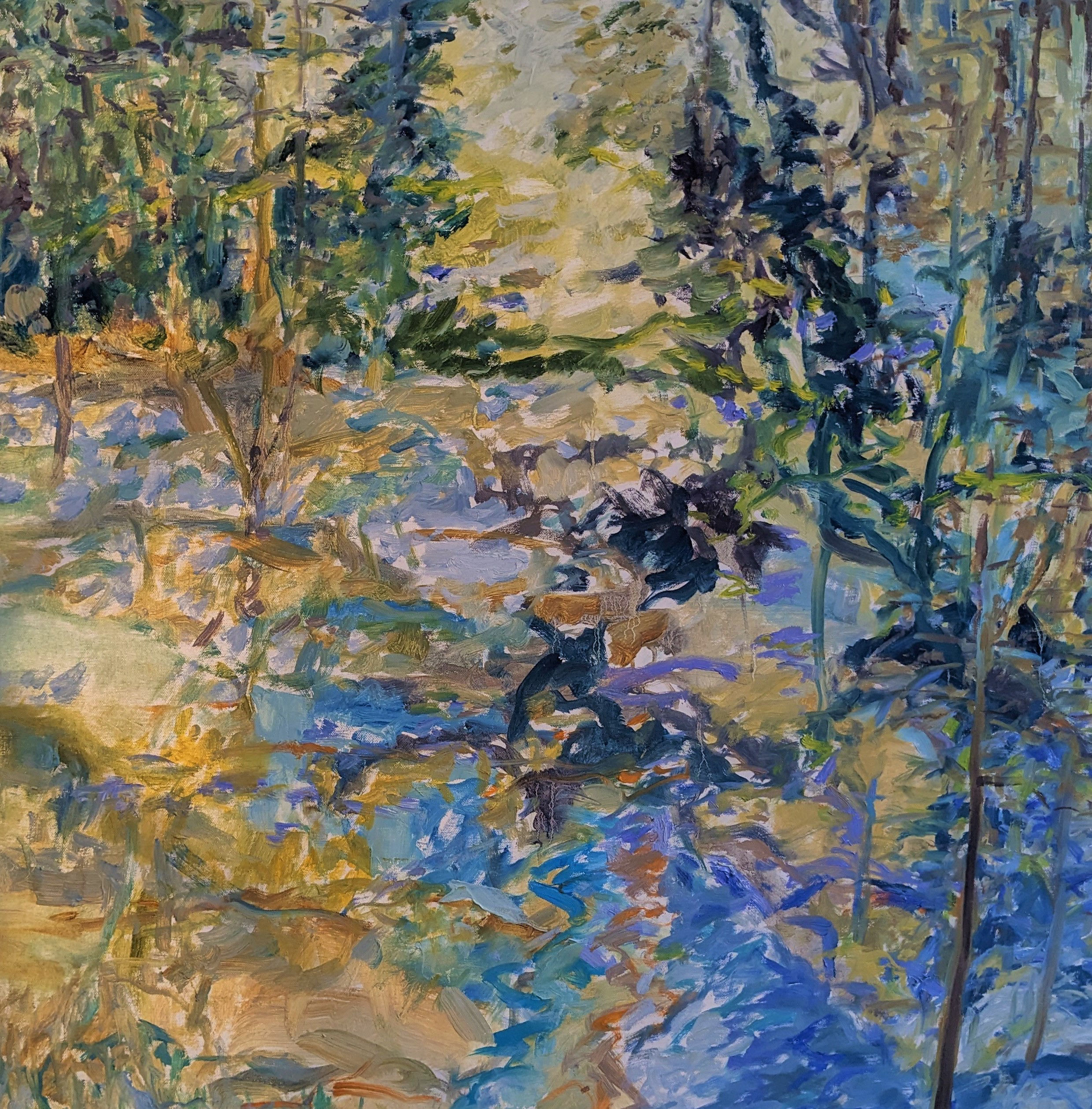 March 16, 2023 — May 21, 2023
Clare Gallery
Franciscan Center for Urban Ministry
285 Church Street
Hartford, CT 06103
March 16, 2023 through May 21, 2023, the Clare Gallery housed in the Franciscan Center for Urban Ministry at 285 Church Street, Hartford, Connecticut will present "Old Growth" an exhibition of vibrant oil paintings and one-of-a kind monoprints by Newtown Connecticut artist Roberta Shea. In the stillness, silence, and solitude of winter we learn about ourselves and the essence of life. Painting embraces all the joy and endless possibility of being alive in the moment.
"I paint vividly-hued, highly-textured landscapes expressing the seasonal changes in nature and flora. Making original monoprints has liberated my painting and painting has informed my prints. What is most important to me is letting the paint be the protagonist to direct the narrative. The medium is the message" says Roberta. "I am grateful to be able to show both my prints and paintings together in this exhibit."
Through passionate and perceptive observations of nature, Shea has developed her signature style of colorful, highly-textured oil painting inspired by both Abstract Expressionism and Impressionism. With loose, bold brush strokes and color combinations, she seamlessly moves from realistic to the abstract. Through the process of layering and building up color and removing it, lines and forms emerge from her dense compositions, which capture an energetic sense of place.
Roberta is a docent at the New Britain Museum of Art, a member of (SCAN) Society of Creative Arts of Newtown as well as a member and award winning exhibitor at the Connecticut Womens' Artists, the Washington Art Association and the Ridgefield Guild of Artists.
The public is invited to her artist talk on Sunday, April 23 at 1 PM and Zoom presentation on Thursday, April 27 at 7:00 PM. Registration is required.
---
Forever Summer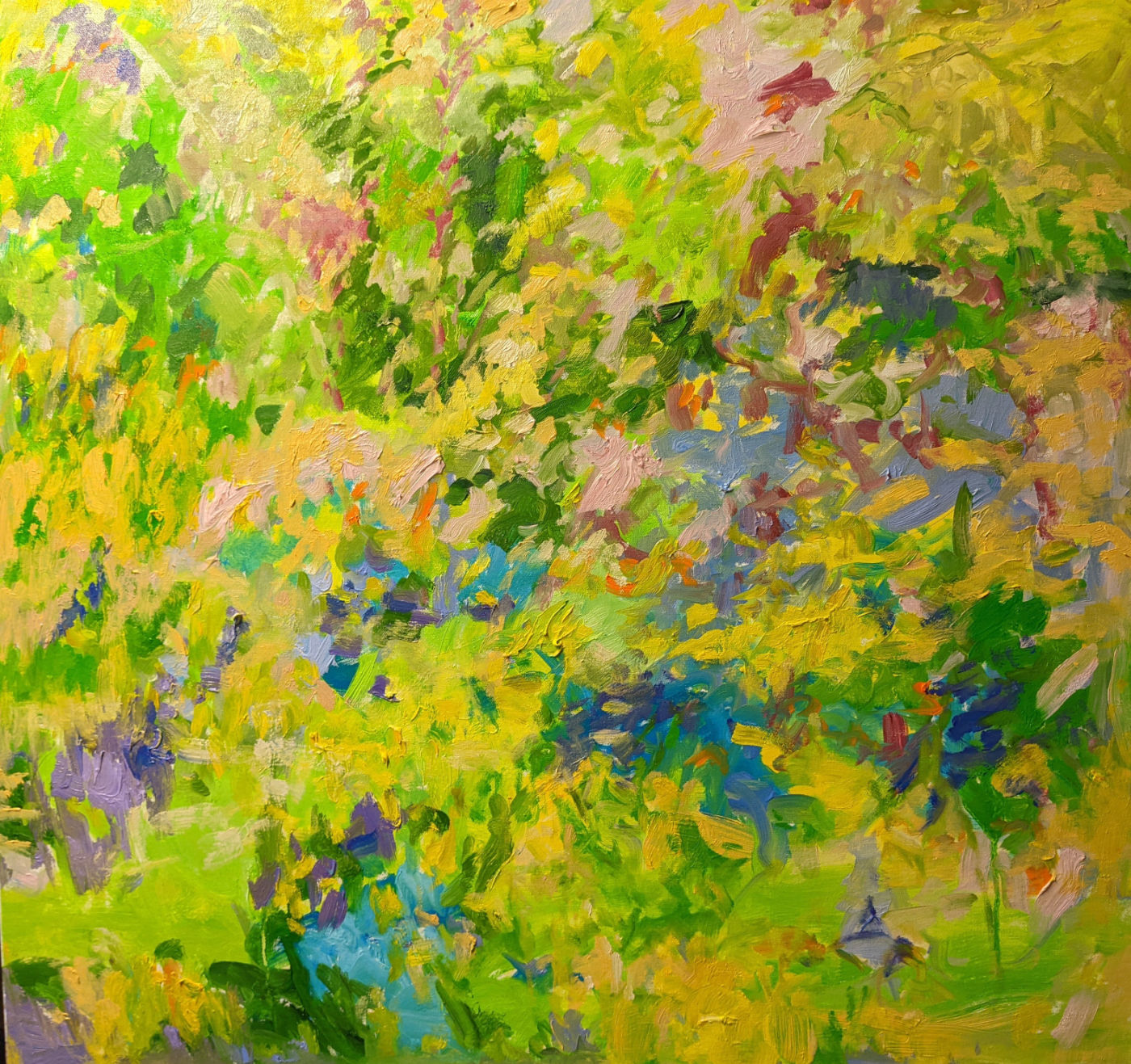 May 8, 2023 — May 27, 2023
Ely Center of Contemporary Art
John Slade Ely House
51 Trumbull Street
New Haven, CT 06510
122nd Annual Juried Art Exhibition of the New Haven Paint and Clay Club has selected my painting, "Forever Summer", to display May 8th to May 27th, 2023 at the Eli Center of Contemporary Art at the historic John Slade Ely House.