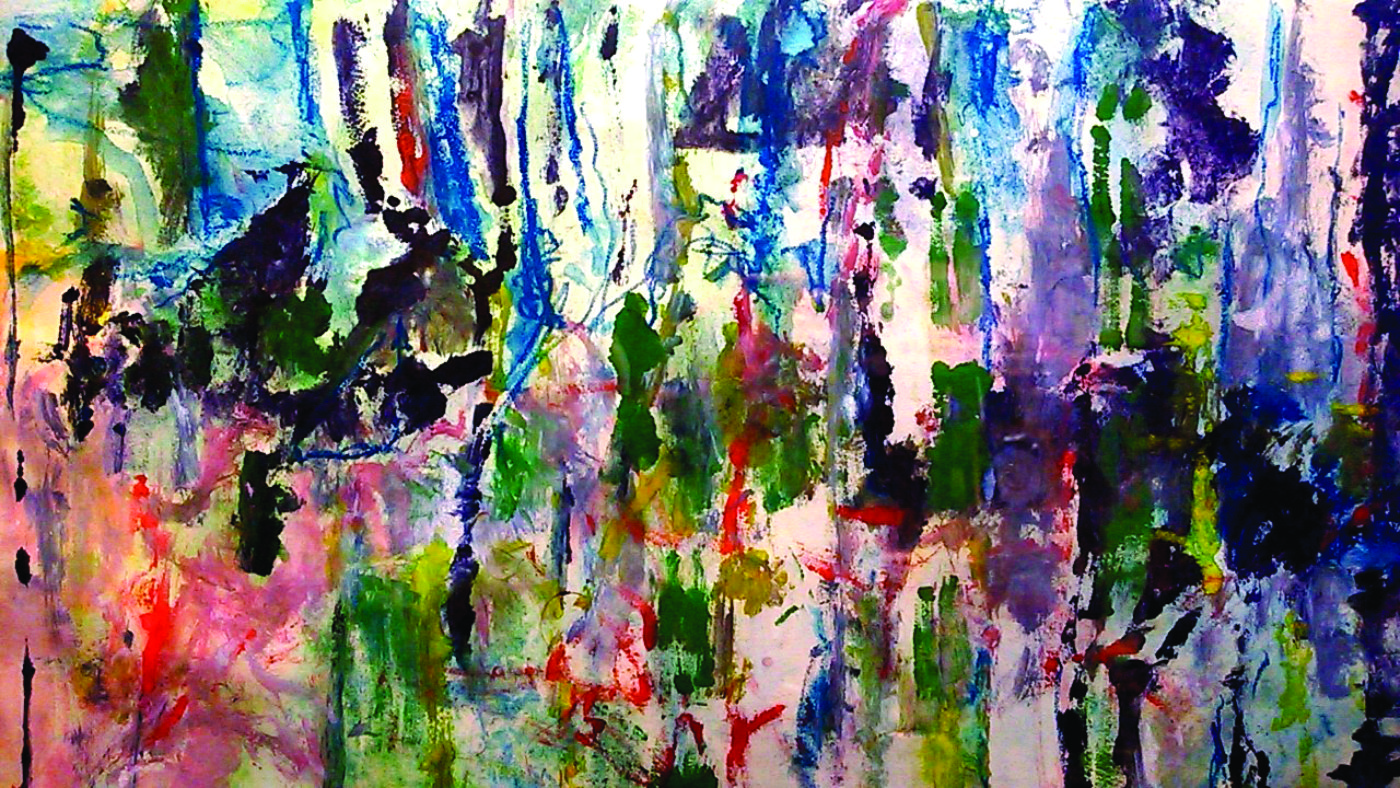 "God gave us eyes to see and art to speak to our souls."
Monotype Demonstration for Gallery 25
by Roberta Shea
Thursday, May 3, 2018 · 7:00 PM - 9:00 PM
During this demonstration you will learn everything you need to know about the art of the monotype and experience its popularity. Roberta Shea will explore methods to reveal the creative potential of the artist in all of us. During this step-by step instruction, she will show you ways to liberate your drawing and engage in abstraction through the monotype process. You will also learn about other printmaking methods and see examples of prints by artists who forever changed the direction in contemporary art.
Roberta is a member of SCAN, Washington Arts Association, Ridgefield Guild of Artists and Gallery 25 in New Milford. She paints abstract landscapes in Newtown and Washington Depot and is an art educator with a degree from Southern Connecticut State University who taught high school art in Monroe and has conducted workshops in Newtown and Durham, New Hampshire. She is a docent at the New Britain Museum of American Art leading adult and school tours.
Today's Agenda
Introduction · Why make a print? · What is a monotype? · Artists that made monotypes
Supplies
Paper, inks, brayers, something for mark-making Plexiglas plates, Pressure
Methods for Making a Monotype
Subtractive Method
Coat the plate with ink using a brayer.
Draw the image.
Remove ink with cotton swab to reveal gray tones.
Additive Method
Add ink with brayers or paint brushes, tape, or stencils.
Ink found objects.
Pain directly on the plate.
How to Print the Image?
The plate is placed on the bed and covered with paper. Using a pin press, pass the roller over the plate. The pressure will pick up the ink.
Resources
Monotype Mediums and Methods for Painterly Printmaking by Julia Ayres
Degas A Strange New Beauty by Jodi Hauptman MOMA